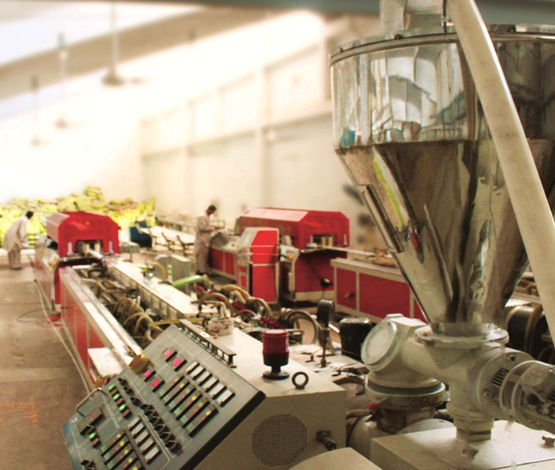 We have a huge uPVC extrusion facility in Karachi, Pakistan, and we believe in the equation of best quality raw materials and equipment with skilled workers producing the best quality products. This is a simple philosophy to produce the best quality profile in Pakistan. We use high-quality additives that impart the following properties to our profiles:
There are five production lines operating at full capacity to meet the needs of customers throughout Pakistan, as we believe there is room for further growth and expansion in the quality of uPVC extrusion.
Our material suppliers include KRONOS, Baerlocher, Kaneka, BZSF, and other firms to repute.
Impact Strength
High UV stability for hot climates
Heat Stability
Gloss and Smoothness