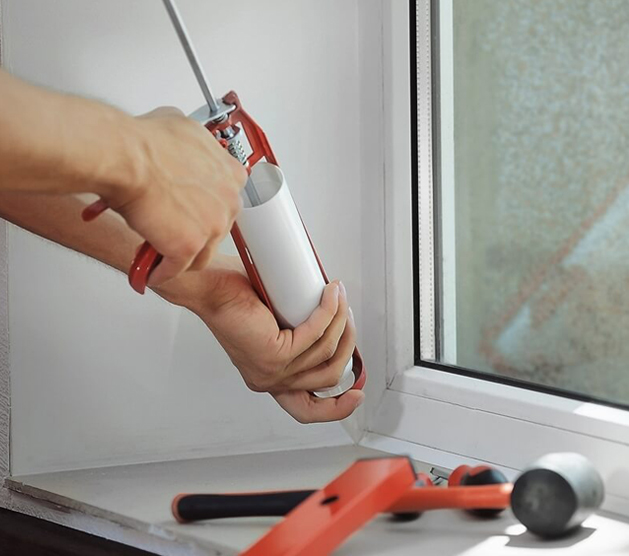 FRAMEZ offers installation services to the clients and it is our belief that customer satisfaction is of immense importance we ensure to be with our customers at every step throughout their experience with FRAMEZ uPVC & Aluminum products.
All FRAMEZ uPVC & Aluminum windows and doors are installed by well-trained and experienced staff so that all gaps between the wall and window are perfectly sealed so that no dust, pollution, or sound could enter your premises.
Our installation supervisor will visit the site for a thorough inspection to ascertain that the site is clear of all debris and that no masonry or civil work is left or required and the site is ready for uPVC & Aluminum door or window installation. The process of installation will commence as soon as the site is clear of obstructions and is conducive to hassle-free installation work.
Fixing windows and doors is done by 2 methods either by frame fixing method or by Lug fixing or both the methods are used in combination. Each frame of doors and windows is fixed to the structure properly along with all the adjacent frames and all possible loads such as wind load, operating load, etc. which could deflect the frames. Secondly, the fixing process is as anti-corrosive as possible.
All four sides of the uPVC & Aluminum doors and windows are secured properly. Post the installation of windows, trims are used to level up or tidy up the interface between the windows and walls. The trims used are made up of superior quality material and the color specification of the trims matches the colors used for the FRAMEZ uPVC & Aluminum doors and windows.
Lastly, all the gaps and apertures are scrutinized and the gaps are caulked with silicone sealant filling. This is done for added strength and protection of the uPVC & Aluminum doors and windows.
During the entire installation process, our customers can inspect every detail of the process and product.